Subcontract on "Development of a regional ecotourism development plan and a pilot model for Quang Nam and Thua Thien Hue" between the Green Truong Son Project funded by USAID and the Asian Institute of Management and Development (USAID) AMDI) signed on May 14, 2018 is considered to have important solutions to carry out ecotourism activities, and at the same time contribute to the common goal of sustainable development in the Central Truong Son Area.
The objective of the project is to develop community-based ecotourism development guidelines for the region and provide specific guidelines for these areas to start developing ecotourism in a way that professional. The project also selected a pilot model to develop community-based eco-tourism for the two provinces of Quang Nam and Thua Thien Hue.
Within the framework of a subcontract between the Asian Institute of Management and Development - AMDI and USAID, two sites were selected to support, carry out renovation, construct and purchase equipment as a pilot model, including villages. A Nor, A Luoi district, Thua Thien Hue and Ta Lang village, Tay Giang district, Quang Nam.
On September 25, 2019, representatives of the Asian Development and Management Institute - AMDI, representatives of the Vietnam Community Tourism Association - VCTC, representatives of the Green Truong Son Project sponsored by USAID, representatives of district authorities and communes participated in the acceptance of construction and renovation items using funds from AMDI and VCTC and procurement of equipment using funding from USAID.
Through survey and acceptance of equipment according to the proposal of conditional support, under the subcontract between AMDI and the Green Truong Son project, 100% of equipment items and renovation items have been completed. The homestays have been able to start welcoming visitors. People are very excited about these changes.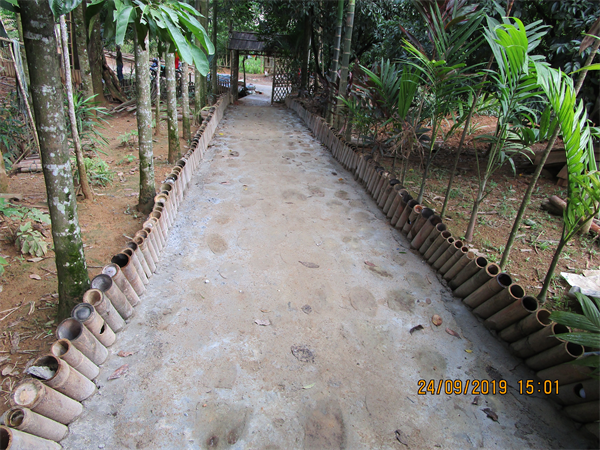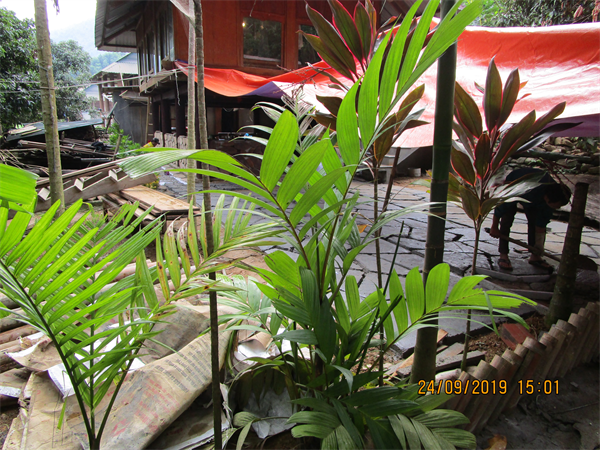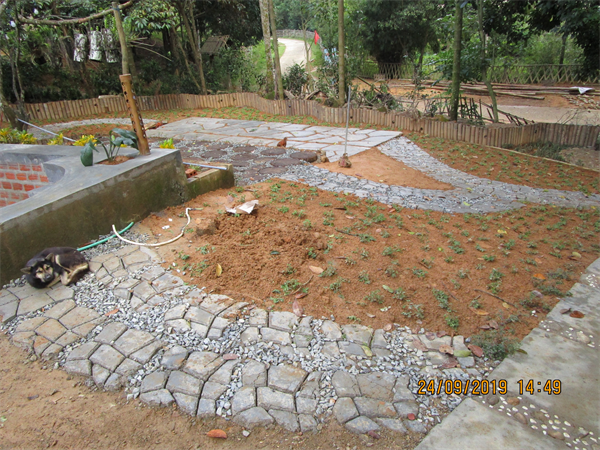 The campus of A Nor homestay after being renovated
When coming to A Nor's homestay, visitors will admire the rustic beauty of the countryside, enjoy the cold weather in the highlands, immerse in the drunken yeast of Dooc, enjoy traditional cuisine , be immersed in the traditional dances of the Pa Co ethnic group. And especially, visitors will be able to participate in the campfire and roast chicken right at the homestay campus.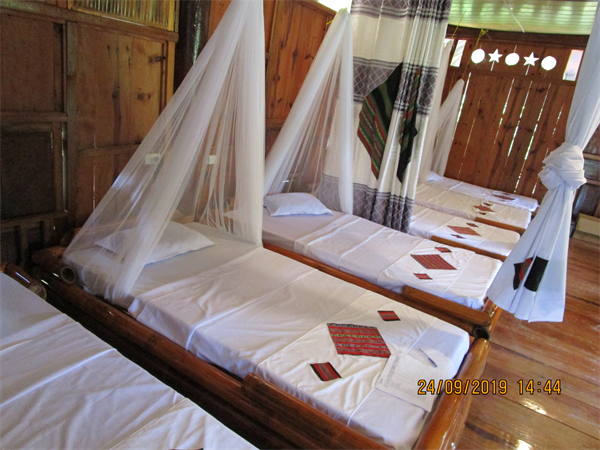 Resort area after being renovated
The local government and people highly appreciate the contributions of USAID, AMDI and VCTC to the community of A Nor village, and also hope that the project will continue to support and replicate the model in the future.